Victorian Science Fiction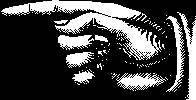 "Victorian Science Fiction",VSF or "Science Romance" are names for alternative histories in which the imaginations of Joules Verne and other creative writers rule.
In these visions, man uses his steam powered technology to explore the world and beyond.
---
I am hoping this site will act as inspiration and a resource for those fine folks who might want to model or wargame in the Victorian Science Fiction genre. Especially those who want to use 15mm or 18mm scales figures. I find this smaller scale to be very convenient for larger battles, as the war machines are more readily modeled.
---
Victorian Science Fiction
Last updated 20 May 2007: What's New in VSF
Information: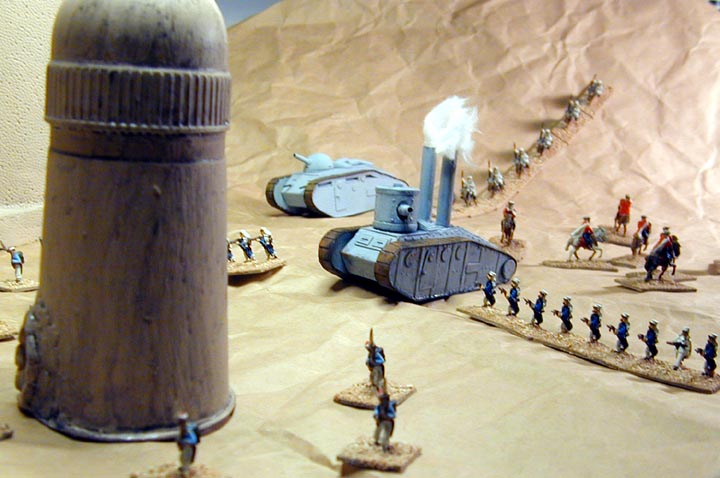 Here we see a fantastic battle set on Mars.
To see many more images go to my VSF Battles page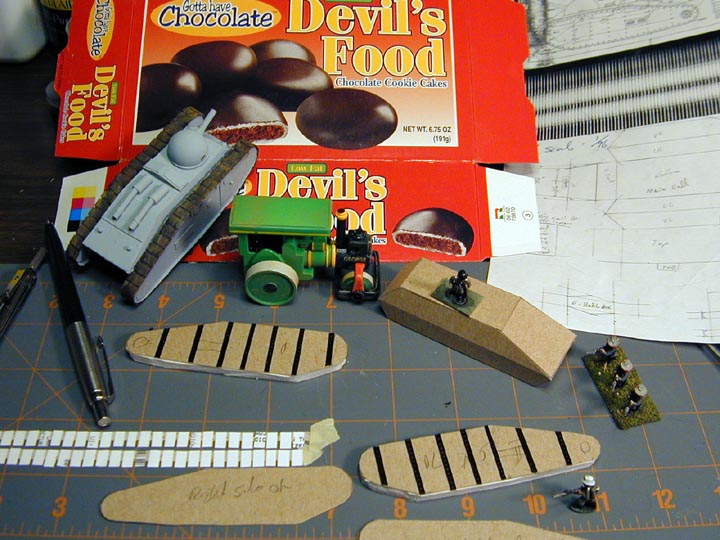 Here you see some work in progress. Another "Tank" or Landship. I decided to make look more primitive.
Some Germans seam very interested with the work.
I will have to eat more Devils Food for raw materials, good thing they are low fat.
To see how I make them go to my VSF How To Page.
Or if you would like to see how I turn little lumps of lead into mighty soldiers, check out 15mm painting page.
For some inspiration for "future" work. Go to my VSF Inspiration page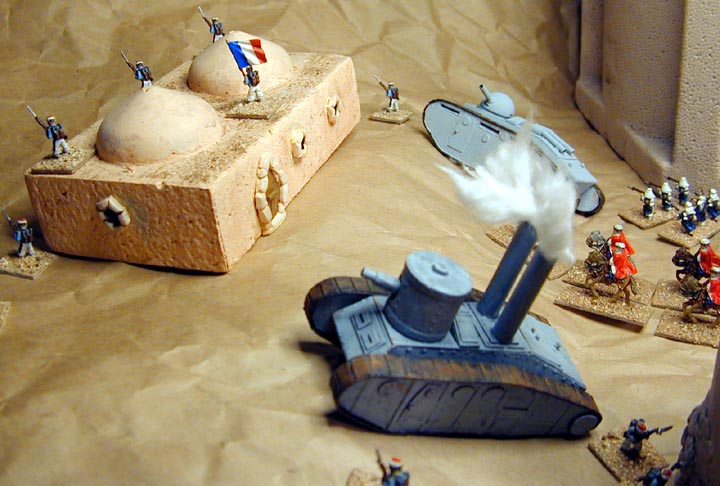 How to build a Cardboard Tanks: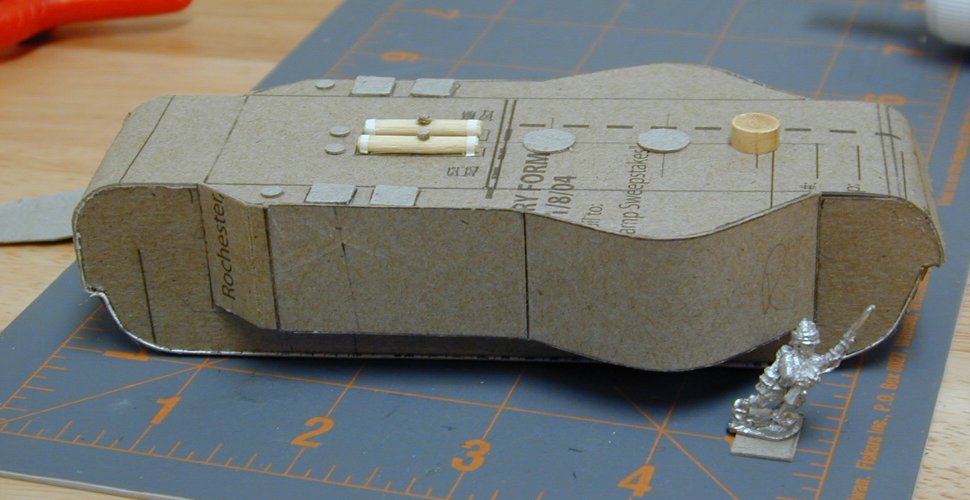 You may simple click on the photo, or here.
A quick guide with some plans on building some historical armored vehicles out of card.

Return to Index


Here is a brief history of Victorian Mars that inspirers much of this adventure.
You may also wish to read my own odd twist on history in the library.
To see many more images go to my VSF Battles page
Or you can go to Model Gallery Page.


Here are some links to other folks links. I could cut and paste these, but they are doing better then I could hope to.
Alternate Histories.
favorite sites: from The Morval Earth.
VSF GAMING LINKS from Rivets & Steam.
Hive Queen and Country.

Also of use is this list of available 15mm Victorian era figures.


All this info can also be found on Joseph R. Boeke's web page.
And this link to the colonial war web ring may provide many links to excellent web sites covering these subjects.
I hope to be able to add more latter.
Thank you for looking:
DyeHard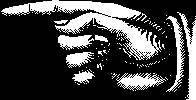 ---
You can write me at:
e-Mail

---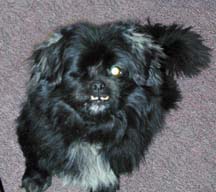 |Over All Home |What's New |VSF Home |My Other Hobbies| |E-mail|

This work is licensed under a Creative Commons License.

This work is licensed under a Creative Commons License.