DyeHard's Hobbies
A rather new look: Now that I have learned a bit more about HTML, I have rearranged the layout of my page.
Just click on the image of the area of interest.
Or simply use these links to my areas of interest:
Victorian Science Fiction Wargame Page: 15mm and 18mm VSF figures, landships, and terrain.
DyeHard's Models: VSF and Star Trek inspired models, many scratchbuilt.
The Library of Allohistory: Exploration of history that never was.
The Rest of DyeHard's Crazy World: Other items to amuse the curious.
DyeHard's Pets Bare, Sneecker and others show their stuff.
DyeHard's Guitars
Hobby and Toys from Russia
Quick photos of Proxie tanks
I have been reviving my interest in boardgames.
Here are some
---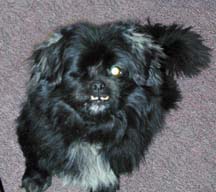 |Over All Home |What's New |VSF Home |ESF Home| |E-mail|

This work is licensed under a Creative Commons License.