Painting Tips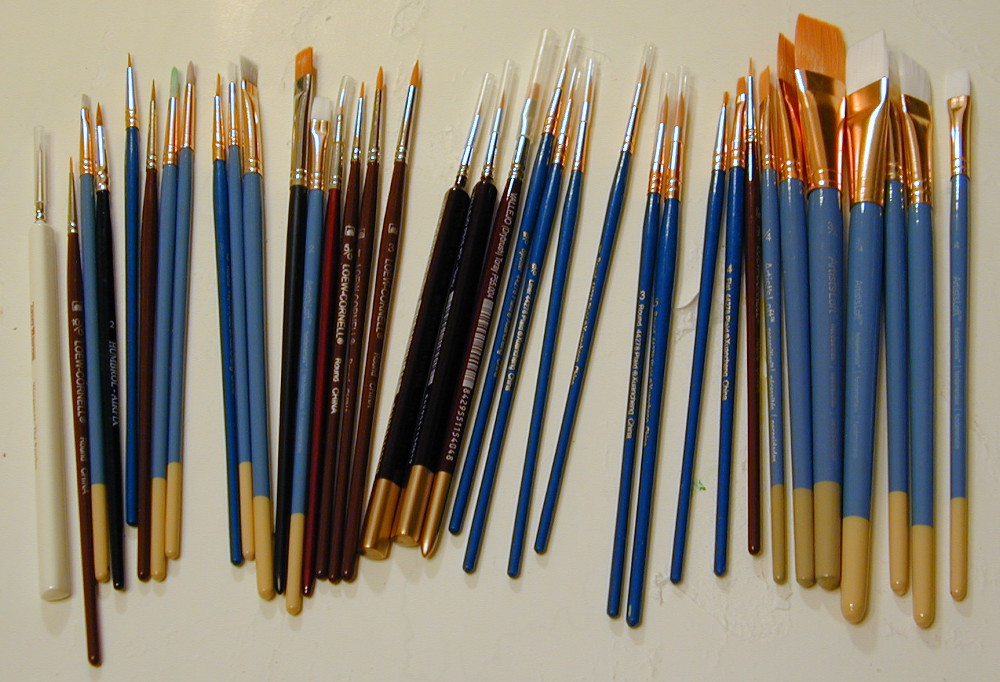 Assuming you wish to work with Acrylic paints such as Vallejo, then these are my recommendations. This is the best source for paint brushers: Dick Blick
Windsor and Newton Series 7
Series 7
These are very nice, but not "My" main brushes as I have bad painting technique and they are a little to "soft" (The bristles bend too much).
[I have two bad habits in painting, I thin my paint too much and I scrub on the paint]
I am using Vallejo brushes right now, their P515/ Round Toray brush (triangular handle): Vallajo Brushes
But I also pickup (often very cheap) craft-store sale brushes of:
"Kolinsky Sable"
Red Sable
Golden Taklon or Golden nylon
White Taklon or white nylon, like these Nylon
My last pick for painting a figure itself is "camel hair". But I do still often use them as well.
There are other hair and bristle types, but I have not had good luck with any for basic painting (Some good for special effects).
But you do want a very soft hair brush for washes, I use very cheep "Water Color" brushes for this. Rabbit hair I think?
I am right now using only Vallejo paints, I am not sure I like them yet, but they are the best "traveling paint".
I am using a wet palette to help keep my paint project moving forward. This works well with the dropper style bottles (I have a much smaller one then this)
Wet palette (a air tight box) like: Palette You need a sponge: Sponge And some special paper that you mix the paint on: Paper
Also craft-store paint for terrain and bases ect.
In the past I have used pots of paint with "Poly S", Armoury, and Howard's Hues" being the ones I liked best.
With these I did not mix colors. but used them out of the pot. Normally thinning them in the cap (lid).
Other things I use:
Distilled Water (basic thining and re wetting of the wet palette sponge)[ From grocery store ~$1.50/Gal]
A wetting agent: Jet dishwasher fluid is my 1st pick, I found some other brand that work (Grocery Store)
You know about "Future" which is called something else now, but I think you have the lifetime supple already.
This work as a wetting agent, wash base, thinner-extender, allows transparent layering, and as a sealer.
A retarding agent: Also called mixing aid, Drying Retarded, Slow-Dri, and other names.
This is very useful with actually mixing color and keeping them going on the wet palette.
It can be difficult to paint 15mm minitures as one needs access to all sides of a figure. To help to hold and handle a miniature A painting fixture can be very usefull.
Return to the "How To"s page.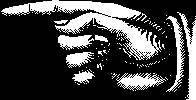 ---
You can write me at:
e-Mail

---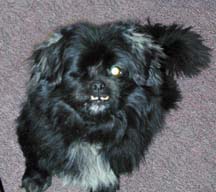 |Over All Home |What's New |ESF Home |VSF Home |My Other Hobbies| |E-mail|

This work is licensed under a Creative Commons License.

This work is licensed under a Creative Commons License.