Bryan's Wargame Terrain
---

Plastic, Plastic, Plastic
Sometimes you just have to breakdown and buy items that were meant to be model terrain.
And that most often means plastic.

First off is a set of trees from company called "BUM".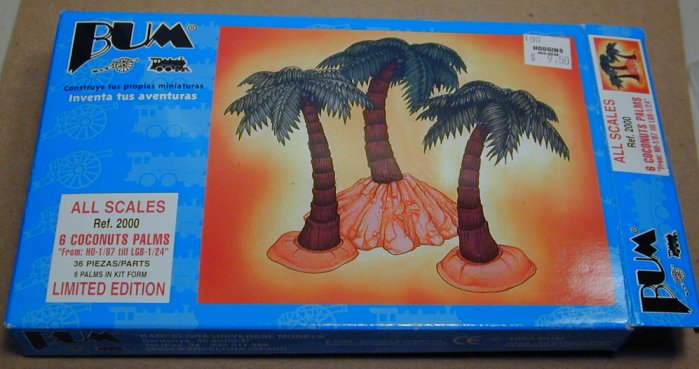 I just hard to buy something from a company called "BUM". The name is an initialism of "Barcelona Universal Models" a company from Spain. They make a variety of 1/72 scale figures molded in soft plastic.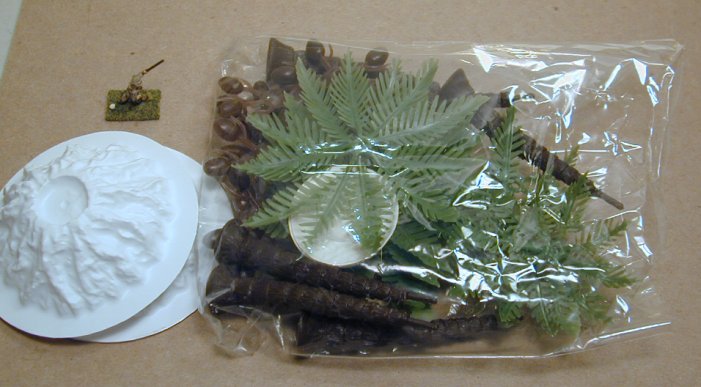 The box contained a bag of parts including soft plastic tree parts and vacu-formed bases in two sizes.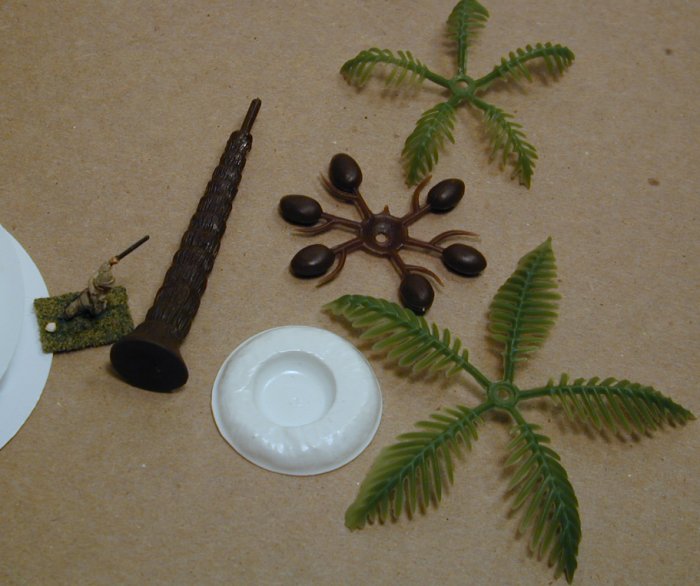 The parts are rather abstract compared to other models.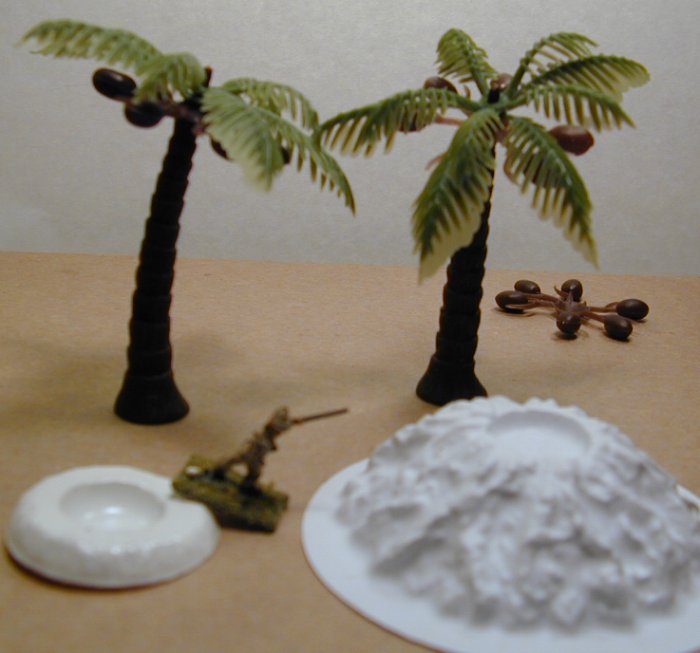 But the scale of these tress are quite appropriate for 15mm or 18mm figures. The bases are really quite silly, and may be best used as craters, mud pots or volcanic fumerals.
The following models are from a line of scenic items from Pegasus Hobbies . These items are amazingly difficult to fine on their page, so try here. or here or here. I found mine at my local hobby shop for much less then the online prices. So do not forget to check and ask locally before buying online. Most of these kits are intended for larger scale figures then the 15mm ones that I have. But as I model many fantastic settings, a few giant trees will not look too out of place.
Cacti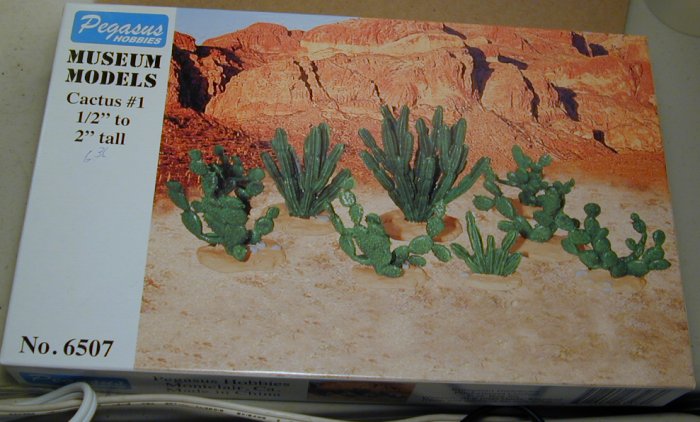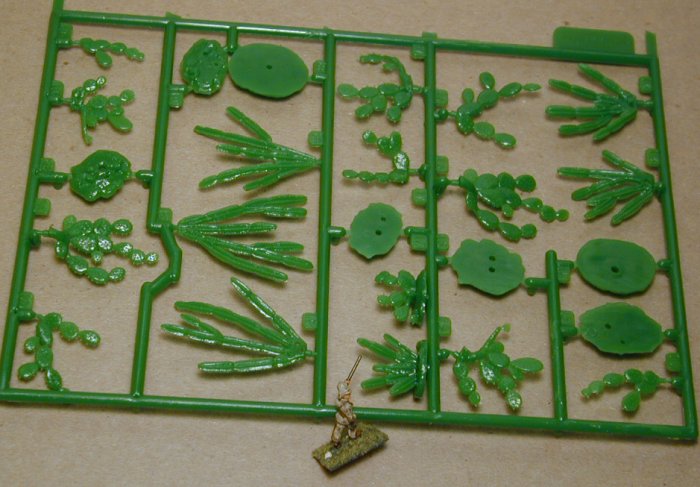 This box contains a total of 18 plants, many of which have multiple parts. While quite large for 15mm, I am planning to do some cutting and rearranging.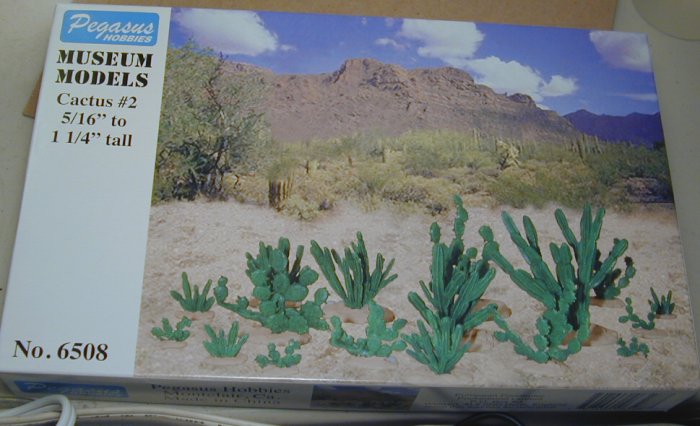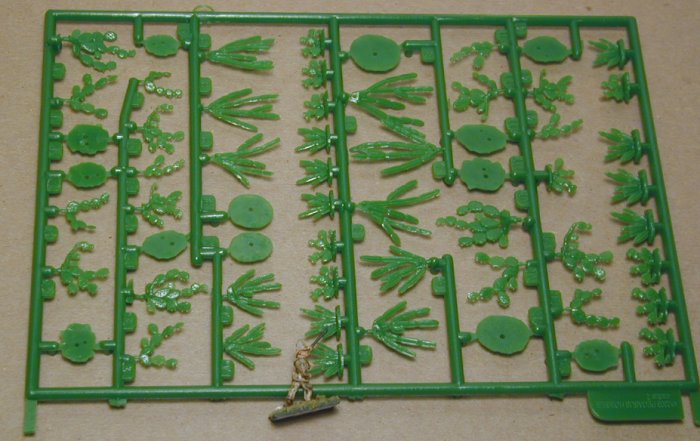 These cacti are close to HO scale, so quite a nice fit for my 15mm figures. This box comes with a total of 60 cacti. Many of these are one part with a molded on base. One could simply trim them off the sprue and they would be ready to use.
Palm Trees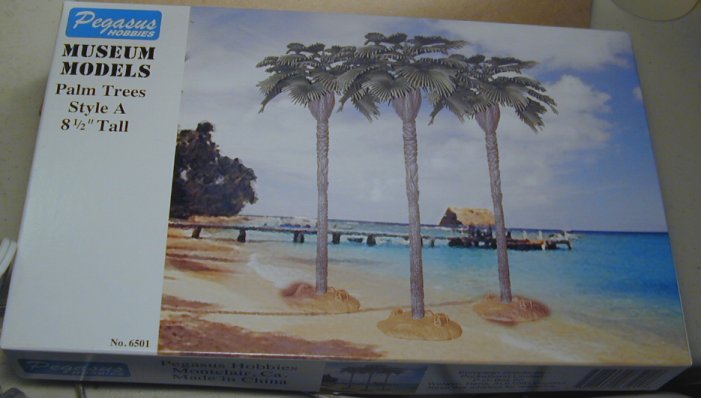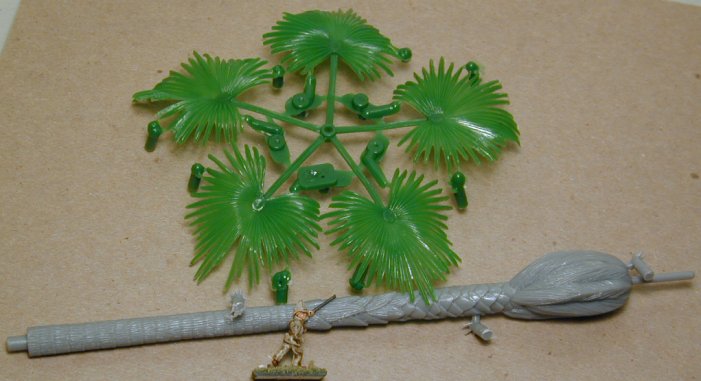 These trees are very tall. I suspect intended for 1/35 scale models. Put I want to encourage this company to continue this model line, so despite the scale this kits still gets my economic vote. The box contains a total of three big trees. I am considering cutting the fronds up to produce several smaller plants.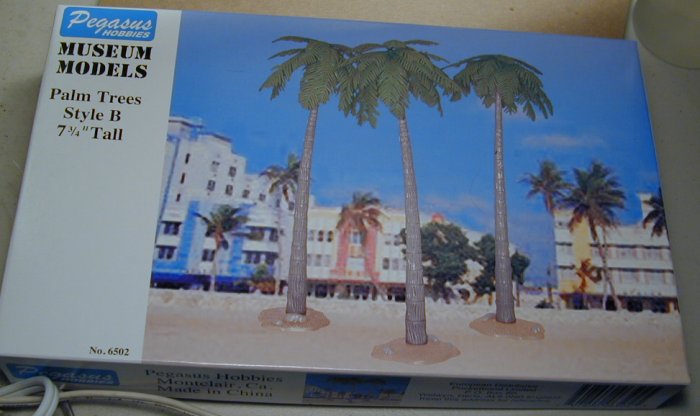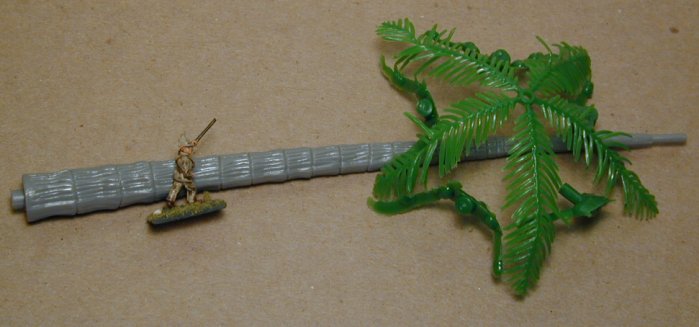 Quite similar to the trees above, this kit models a different specie of palm. The fronds of this kit were a bit damaged and distorted. There were a number of twisted and broken fronds, but I think they can still all be handled and made to look quite good.
Banana Plants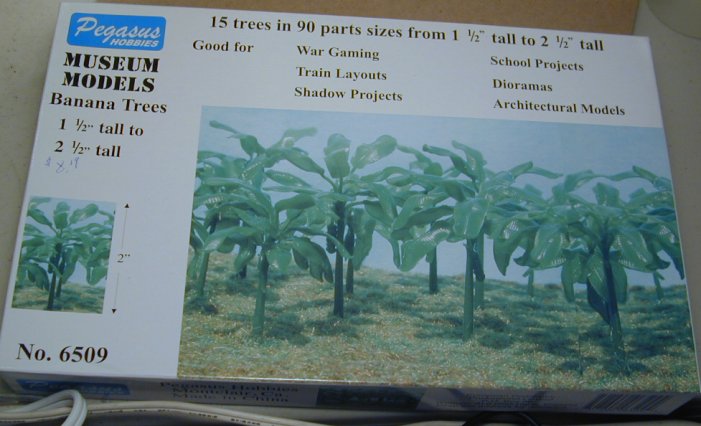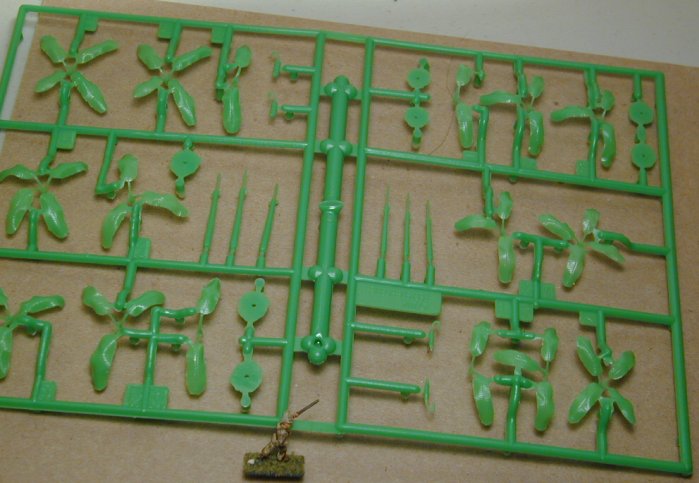 This seems like a pretty obscure subject. But I need more jungle like plants, so into my shopping cart it goes. I think this may be HO scale, ideal for those who want to model a banana republic railroad. This box contains There are parts for 18 model banana trees with two types of fruit and molded in at least two different shades. There was only the slightest damage to the parts of this kit.

To see these terrain items in action go to the the Battles Gallery .

You may click on the following to return to the Master Terrain page.


You may click on the following to return to the Victorian Science Fiction page.


I hope to be able to add more latter.

Thank you for looking:

DyeHard




To head to my Home go to DyeHard's Home Page.

---
You can write me at:
e-Mail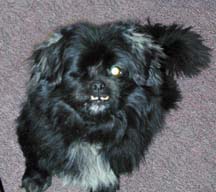 |Home |What's New |VSF |My Figure Painting|
|LINKA |Models
|E-mail|

This work is licensed under a Creative Commons License.

This work is licensed under a Creative Commons License.