Proxies for Martian Tripods
---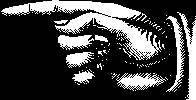 For a reasonible proxy for the Martian Tripods are the tripods from the Monsterpocolips game



I have given a quick coat of spray paint. This was Rustoleum Aluminium.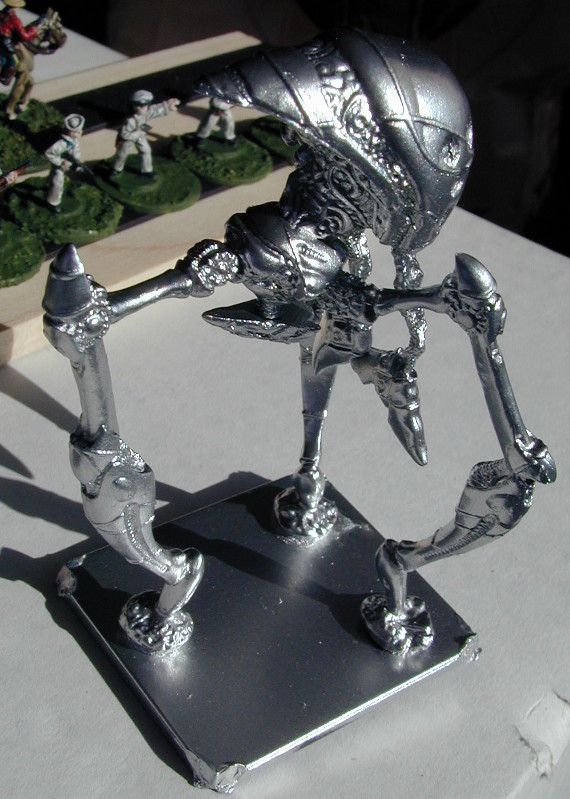 I was taken by surprice by how shiny it can out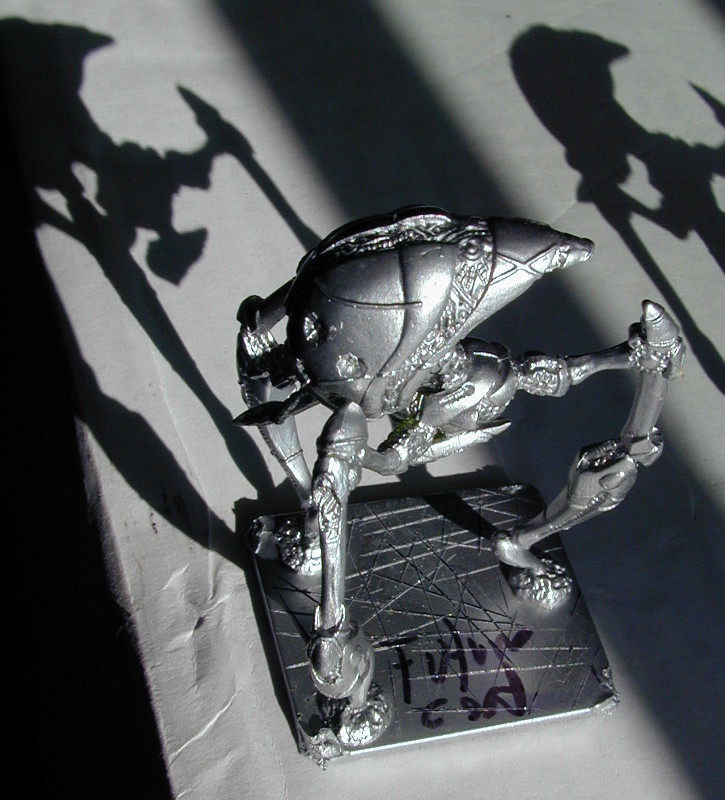 To cut the shine, and add to the texture effect, I tried and oil paint wash and rub.
This test run was with Pryrer's Gray, and left a blueish tone. I also failed to coat the figure with a protective clear coat of Future Floor Finish be for the oil wash.
As a result the underlying aluminiun paint was damaged.
The dulling is rather extreem, but still a useful as a more battle warn tripod.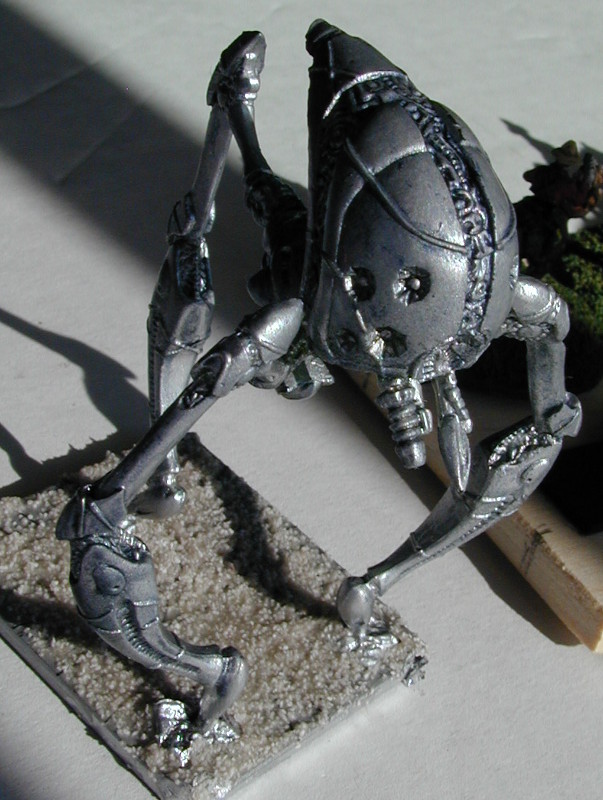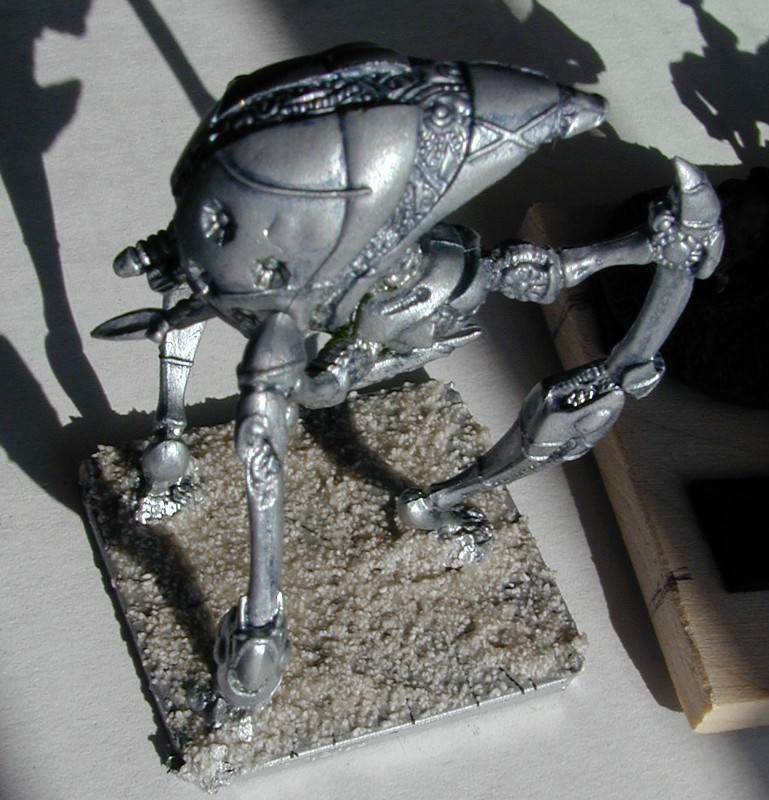 An incomplete coat of the aluminium color paint allows some of the original transparent green color to show through.
Without the back lighting, this is barely noticible, and may even add to the alien effect.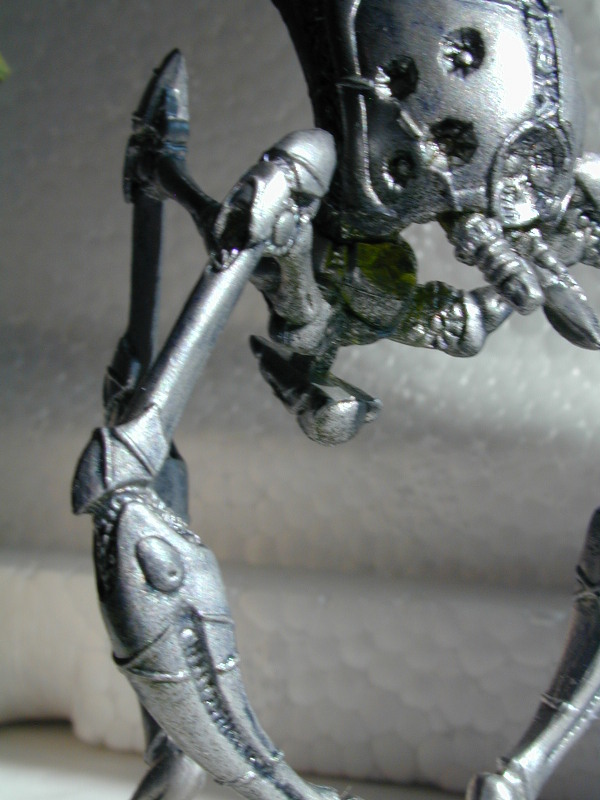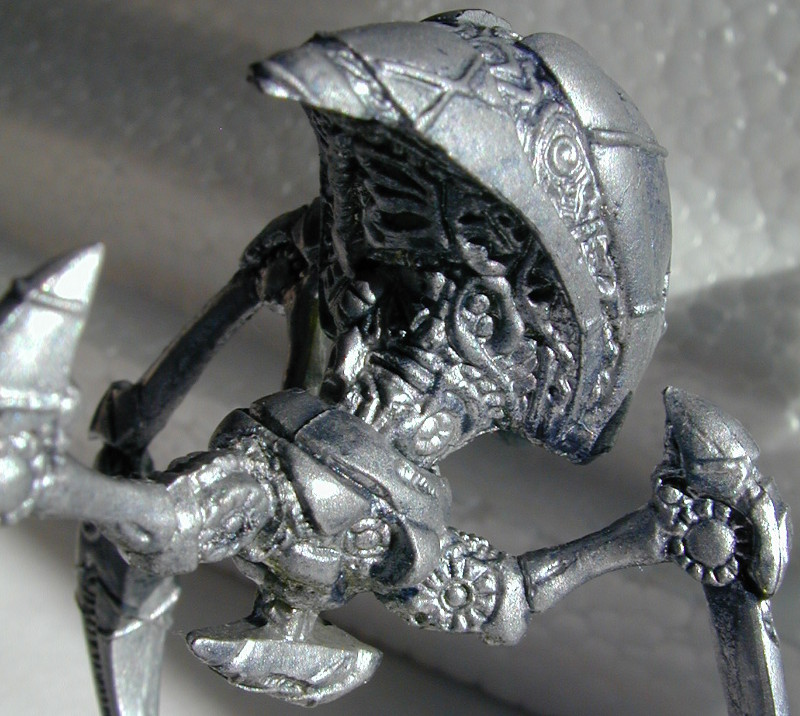 This example tripod did have the protectice Future Floor Finish coat before the oil paint wash and rub. done in lamp black color.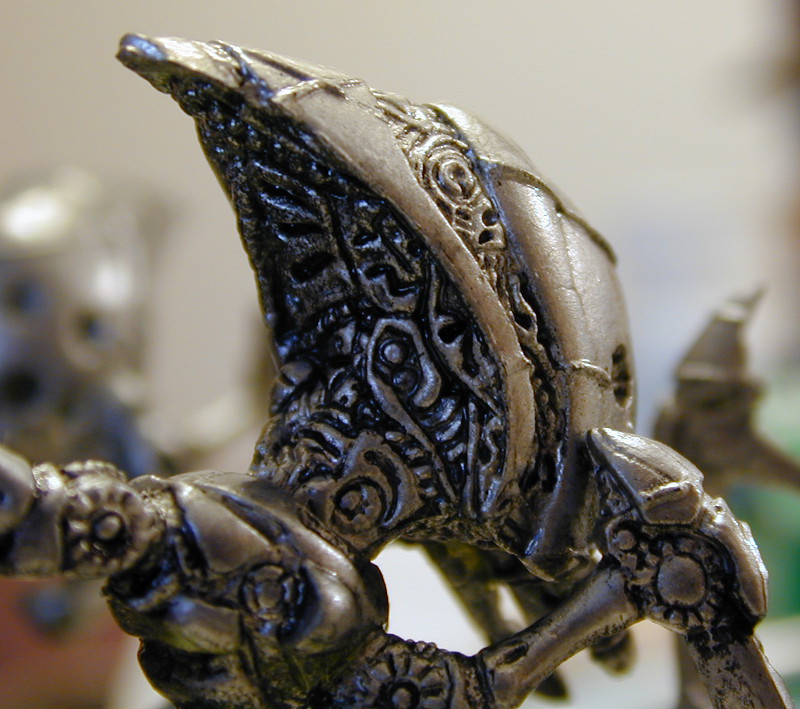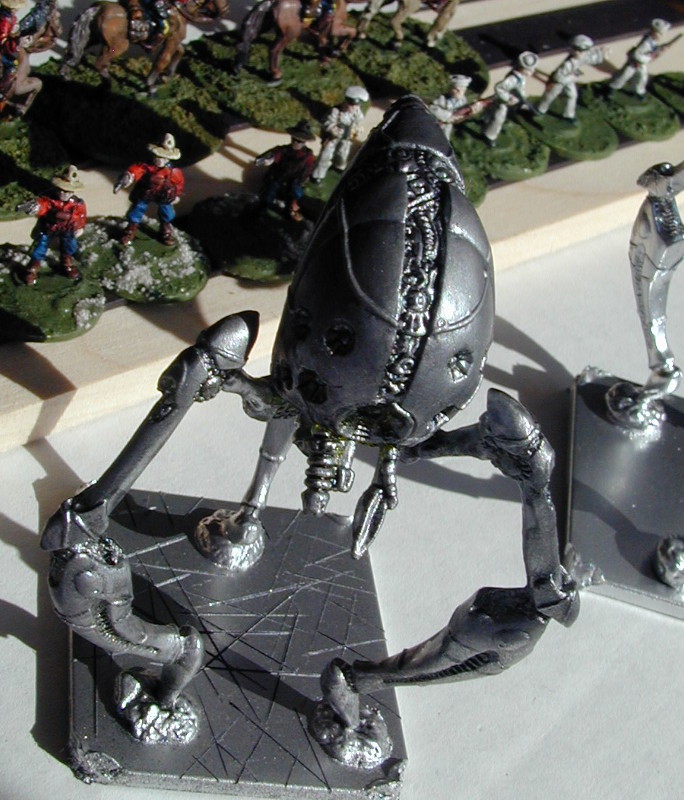 A flash photo shows off the metalic shine under the oil wash.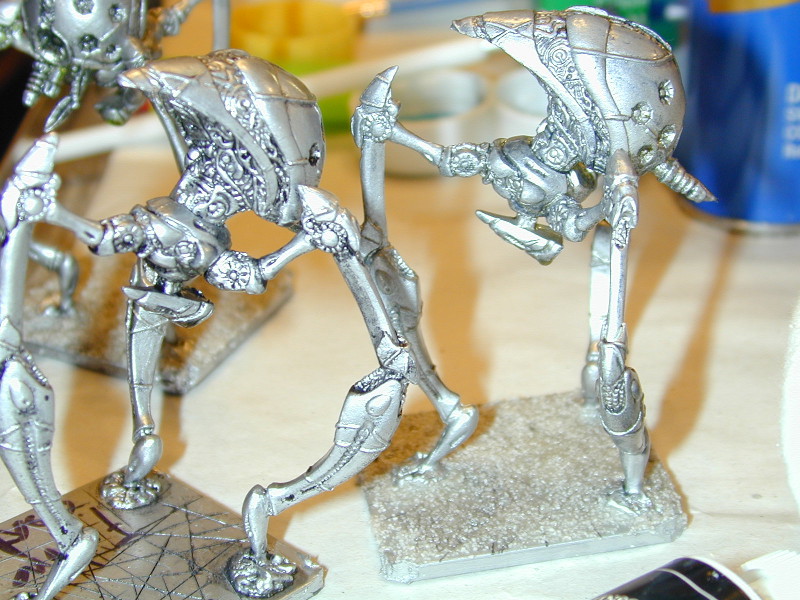 The last sight for some hapless Human soldiers.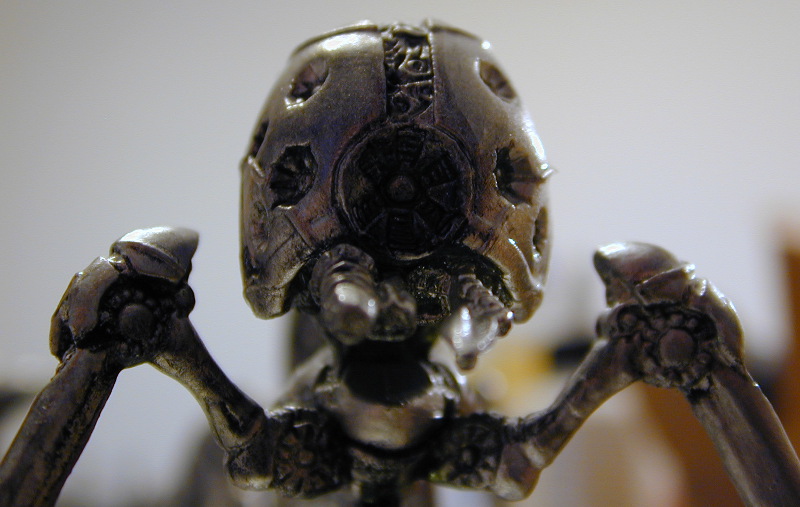 DyeHard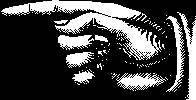 To head to my Home go to DyeHard's Home Page.

---
You can write me at:
e-Mail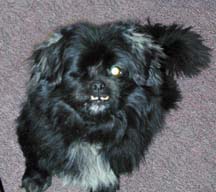 |Home |What's New |ESF Home |VSF |My Figure Painting|
|LINKA |Models
|E-mail|

This work is licensed under a Creative Commons License.

This work is licensed under a Creative Commons License.