he Espingol. A rapid fire rocket gun.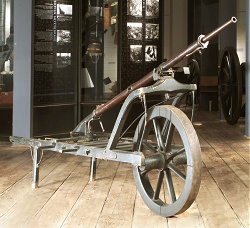 Early models resemble the Congrieve rocket launch tubes which were the original inspiration for the Espingol. The simple wheel-barrel styled carriage provides a stabilizing platform as the gunner aims the launch tube and the rapid sequence of rockets are released.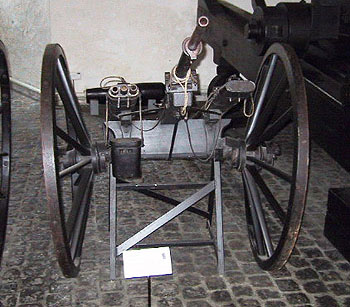 As the technology developed, the carriage was expanded to accommodate rapid reloading of the rocket magazine. This reduced the interval between launches of rocket volleys, thus increasing effective rate of fire of the Espingol.